Hollywood International Film Exchange, a division of Fairfax Entertainment Group (FEG), is the largest shareholder in BSEG. HiFex is a premiere global company acting as the bridge to US/China film exchange. HiFex is run by Jimmy Jiang (Fairfax Entertainment Group FEG BSEG's largest shareholder, and Mr. Yang Buting.
Mr. Yang Buting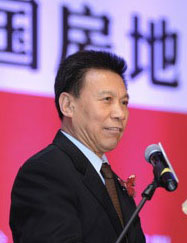 Mr. Yang Buting is chairman of the China Film Distribution and Exhibition Association (CFDEA). Besides being the current chairman of the CFDEA, also of China Film Overseas Promotional Corporation, as well as chairman of the China Mainstream Media National Film Capital Hollywood Inc. Previously, Yang held a series of positions including chairman of the China Film Group, deputy director general of the China Film Bureau, and director of the China Film Science and Technology Research Institute. He was responsible for the development of China's first digital ticketing system and CFG's digital production base.
Film Market and Exchange
To date, HiFex has purchased several high profile films for theatrical release in China such as Papillon 2016 with Charlie Hunnam, Rami Malek. Also have recently acquired numerous VOD titles for release in China including WILD OATS, SHE'S FUNNY THAT WAY.
Last year, HiFex worked with CAA and the China Film Group on packaging the film THE BOMBING of CHONGQUING starring Bruce Willis and Adrian Brody.
Connecting Cultures
HiFex has strong ties with the China Film Group, SARFT, The Huyai Brothers, Wanda Film Group, Boa and CAA Beijing and US.
HiFex and BSEG Offices are located in Los Angeles, CA, Hong Kong and Beijing, China.